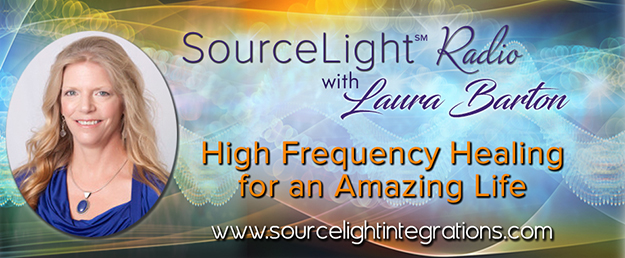 Listen and download SoureLight Radio shows below!
<iframe src="https://www.transformationtalkradio.com/apps/player/?host=221&theme=default" alt="transformation talk radio" width="100%" height="600" frameborder="0"> </iframe>
Welcome to SourceLight Radio!
Featured on TransformationTalkRadio.com and TheDrPatShow.com. Laura brings forth the high frequency that she holds and unique style to help people become the fullest version of themselves. She delights in helping someone expand their vibratory field, bringing about incredible changes in all areas.
Clients from every walk of life are talking about how she's helped facilitate their coming into greater balance emotionally, enhanced their spiritual awareness, and in many cases, spontaneous recovery from health issues. With gratitude, they describe their experiences on her website, sourcelightintegrations.com, encouraging others to take advantage of this incredible work.
Her healing abilities and extensive and diverse life experience, coupled with an incredibly compassionate and caring nature, catapult returning to balance on an entirely new level.