Laura Barton, founder of SourceLight Integrations™ is a  Facilitator, Ascension Guide and Teacher.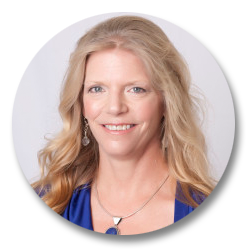 My healing work came to life out of pain.
After several sudden deaths in my family over a period of just a few months, the third being my husband, I went on a healing journey.
That journey led me to Sedona, AZ, where I learned about Reconnective Healing and experienced a sample session. The difference it made in my life was profound.
I went from feeling tired, anxious and in pain to feeling light and energized. I was able to sleep well again, my level of intuition increased – I felt calm and at peace, and the emotional rollercoaster I'd been on came to an end.
I knew my calling was to help others heal in a similar way.
My purpose is to serve the healing needs of our communities. I maintain a private practice providing SourceLight Integrations™ and Universal Integration™ in downtown Glenwood Springs, CO.  I travel frequently to  speak and provide demonstrations, group healings and in-person sessions, following up with long-distance sessions as needed.
Laura Barton
After much prayer and a great deal of optimistic faith, I found myself in Sedona once again to receive The Reconnection and went on to Phoenix for the training seminars. During the first seminar on a Friday evening, I was selected from the audience to go onstage for a healing demonstration.
Soon after becoming certified in Reconnective Healing®, I realized it was a gateway to so much more, and I founded SourceLight Integrations™.
In my work today, I expand on the knowledge gained from my training and use intuition and connection to source, as I connect to the expanded dimensional healing spectrum, providing profound change at the core.
I can share with confidence one reason I believe Laura Barton to be so successful in her SourceLight Integration™ work…SHE TRULY CARES. Laura genuinely comes from the heart. I could feel and see "light" coming through my body as she worked to help with physical and emotional stresses, and it was both fascinating and powerful to me! Laura has a real gift for tuning into you and the energy in your body; she was incredibly helpful to me with her advice, suggestions, and SourceLight Integration™ work. Thank you Laura!
I have always had a keen interest and been involved in the integrative health movement, utilizing natural products and a holistic approach alongside allopathic medicine. I also enjoyed a dynamic career as a health/life insurance agent, being multi-state licensed for over a decade.
Integrating SourceLight Integration™ and Universal Integration™ into the continuum of health care services is a priority for me. I maintain a relationship within the insurance and health care provider networks. I've worked with several insurance carriers to encourage them to recognize these holistic therapies.
Just as with acupuncture and massage, statistically, people pay more for complimentary care than out of pocket medical expenses. If a person can return to physical and/or emotional health in just a few sessions they will pursue it, even if it's currently an out of pocket expense that doesn't count towards one's health insurance deductible.
I'm convinced that soon providers of therapies such as SourceLight Integration™ and Universal Integration™ will be recognized as participating providers, especially with deductibles incredibly high, regardless of the treatment options.
Discover how SourceLight Integrations™ can help you.
Schedule a free 15-minute consultation with me today.
SERVICE THROUGH COLLABORATION
VETERANS
Drawn to work with veterans, I have sought out groups at VFW Hall(s), the American Legion, wherever I can be of service. I participate in events geared toward the veteran community, presenting and exhibiting at various venues. I have also been invited to participate in the CAM (Complementary and Alternative Medicine) Clinics at the VA Hospital in Walla Walla, WA.
After moving to the Western Slope of Colorado I joined the Western Slope Veterans' Coalition, conducting free clinics and serving on the Board of Directors during the group's transition from a parent organization.
HOSPICE
I also volunteer at Home Health and Hospice of the Valley, helping with palliative care patients; aiding during their transition and providing bereavement services to those remaining behind.
CREATE THE BALANCE YOU SEEK
I look forward to co-creating the health and happiness you are longing to achieve through the processes of SourceLight Integration™ and Universal Integration™ and bringing you back to balance on all levels – mental, emotional, physical and spiritual.
I view working with veterans and hospice as a continued opportunity to give back, pay it forward.
"The effects of SourceLight Integration™ on PTSD are profound. I've worked on a couple of TBI (traumatic brain injury) cases, although not veterans, and had success documented through their continued medical approaches. I've also helped victims of Agent Orange exposure and their children …that's some tough stuff for them, especially emotionally. The children are dealing with the ongoing genetic ravages caused by their parents' exposure; while the parents' are troubled by the inadvertent effects of the exposure on their children, grandchildren, and great-grandchildren."
CO-CREATE YOUR HEALTH AND HAPPINESS WITH LAURA BARTON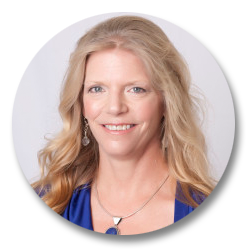 Laura Barton, founder of SourceLight Integrations™, provides profound change at the core. Her beautiful essence and sincere desire to co-create naturally draws people to work with her. Sessions with Laura for SourceLight Integrations™ are available by appointment.
Laura Barton is based in Glenwood Springs, Colorado. She works internationally and offers long distance sessions. 
As SourceLight Integrations™ is not bound by time and space, it is equally effective from the comfort of your home. Schedule your distance healing or remote session today. Discover how SourceLight Integrations™ can help you.
Contact Laura Today at 970.519.1683 or email or schedule your appointment below.